You have your wedding fast approaching and you would want to make it all the more interesting and unique. If you have not yet decided on the venue for the wedding, it is quite a good thing and we would want to help you out in how to find the best golf club wedding venues for achieving one of the unique experiences ever.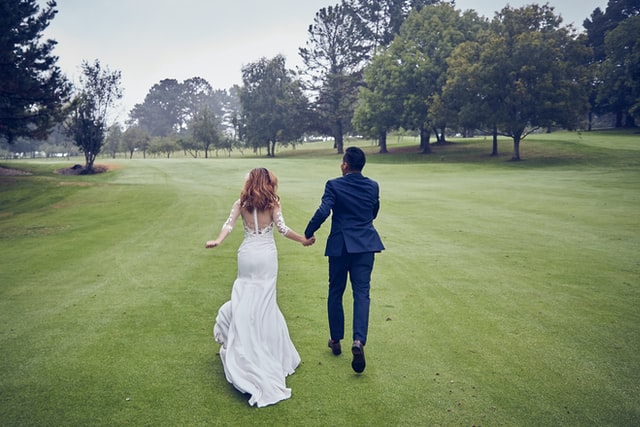 The best Golf Club wedding venues in Toronto
Without much ado, here are a few perfect and choicest options for the best wedding experience at a golf club venue. Getting married in a golf club can indeed be a perfectly unique experience in every respect.
1. Copper Creek Golf Club
With a capacity for around 600 guests, the Copper Creek Golf club has been treated to be a perfect choice for the nicest wedding venue for you. The venue overlooks a river valley and should provide you access to a nice view around your wedding party. You have access to multiple layouts to choose from. It is just around 20 minutes away from Toronto.
2. Crosswinds Golf and Country Club
This can be a good venue for a micro or intimate wedding. Holding up to 170 guests, the golf club wedding venue should ideally be one of the unique options for providing you access to one of the choicest options. The wedding package here offers you access to an outdoor ceremony, followed up by cocktails and hors d'oeuvres. The location can be accessed from a host of surrounding locations such as Toronto, Hamilton, Milton, Mississauga, and Oakville.
3. Credit Valley Golf and Country Club
If you are planning to create a unique and memorable experience around your wedding, the Credit Valley Golf and Country Club is what would ideally meet practically all your expectations. The venue also hosts a huge capacity for hosting the guests making it a perfect venue for huge guest list. With a 40,000 square foot facility and a professional catering staff, it should be a huge venue in every aspect.
4. Bayview Golf and Country Club
The wedding venue is located at Thornhill and can hold up to 300 guests. The venue was a popular venue and was renovated in 2017. The improved reception space has been something you would find quite impressive in almost every respect. You can choose from among five different decorated rooms. You can customise each of the rooms and locations to suit your preferences.
5. King's Riding Golf Club
Yet another great option for a micro wedding, the King's Riding Golf Club can be one of the best ways to make your wedding more cherished and memorable. They also provide you access to an affordable menu as well. The large and beautiful terrace can be yet another perfect option that you would find a great option.
Those were just a few of the venues that can prove to be a choicest options for your needs. But then, even the best venue can be a little difficult to enjoy if you have not opted for the right type of transportation. We would recommend opting for wedding limousine in Toronto a good way to go with for an enhanced and great degree of experience. The professional level of service offered by these service providers can prove to be a great option in the long run.
TheNewsOwl.com was not involved in the creation of this content. Information contained on this page is provided by an independent third-party content provider. TheNewsOwl.com makes no warranties or representations in connection therewith.