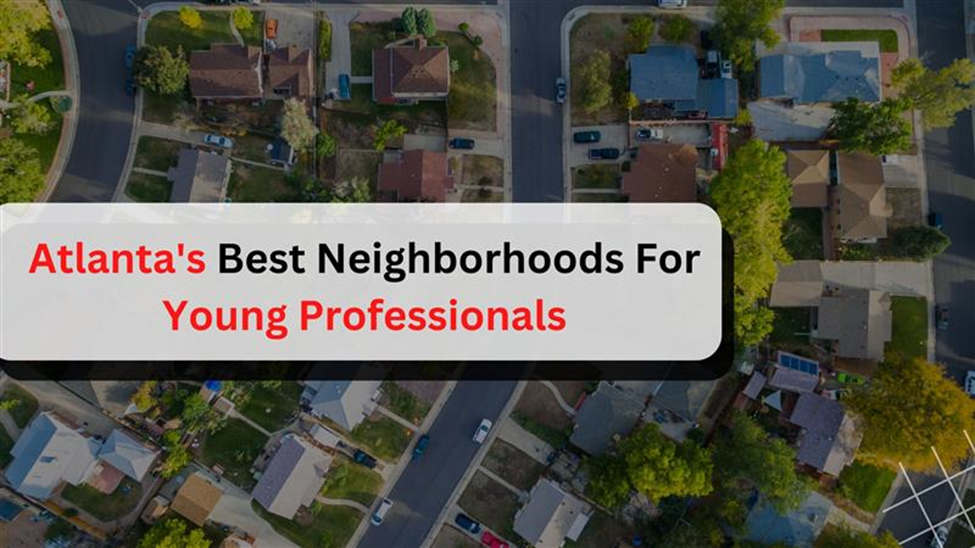 Atlanta, Georgia, is one of the best cities for young professionals to live and work in the United States. It has a strong job market with many Fortune 500 companies, is known as a top technology hub, has a lively art and entertainment scene, and is home to many other fun things to do.
So, it's not surprising that many young professionals are moving to Atlanta. If you considering where to settle in Atlanta, read on about some of the best ones.
Why Atlanta?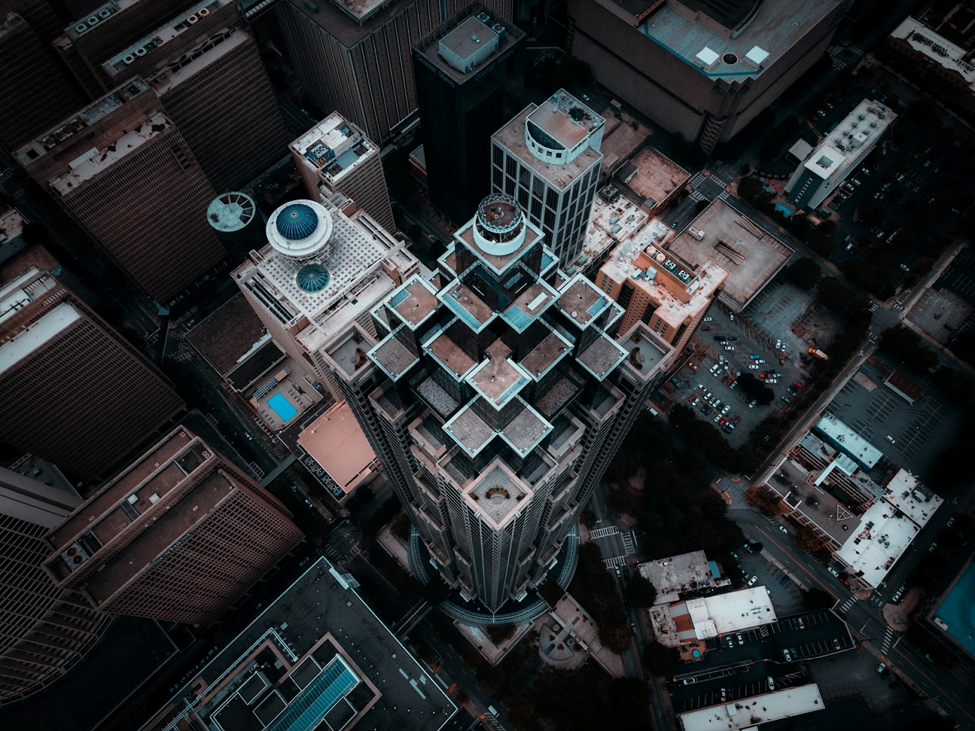 The city of Atlanta has become a popular destination for recent college graduates. People (mainly young professionals) come from all over to benefit from the city's position as a central employment hub. The list of the best Atlanta neighborhoods below is compiled with young professionals in their twenties and early thirties in mind.
1. Buckhead
For quite some time, young professionals have found Buckhead to be the ideal neighborhood. Dubbed the "Beverly Hills of the South," this area is home to countless upscale shops and two of the city's largest malls, including Lenox Square.
Buckhead is a trendy area of Atlanta and is home to some of the city's most beautiful buildings, such as the Swan House and many others. It has some of the city's most exciting bars, clubs, and restaurants that open even late at night. Tech Village, Atlanta's innovation hub, is located here, and so are many other business districts.
Besides its many attractions, Buckhead also boasts a healthy job market, with openings at Amazon and other Fortune 500 companies. Furthermore, the neighborhood is conveniently located close to the heart of Atlanta, making it an attractive area for young professionals who need to commute.
Buckhead offers a wide variety of accommodation options. Smaller neighborhoods have houses for sale, but high-rise apartments and condos are still the most popular option among young professionals. Buckhead is an excellent place to live if you don't mind spending more money.
2. Loring Heights
Loring Heights is a small neighborhood in South Buckhead with about 350 homes. It's ideal for those who want to be close to the city but still feel like a small town. It is a safe, family-friendly neighborhood with well-maintained, compact streets.
Private schools like The Howard School, Atlanta International School, and others are close to the neighborhood. It also has excellent public schools, such as Sutton Middle and North Atlanta High. And when it comes to fun things to do with friends, it isn't left out either: there are social events and get-togethers throughout the year to help its members feel like they belong to a group.
This area combines the exciting nightlife and convenience of city living with the suburbs' safety, natural beauty, and homey atmosphere. This makes it an excellent option if you're a young professional looking for a friendly community.
3. Atkins Park, Virginia-Highlands
Locals call this neighborhood Va-Hi, and it's not only one of the most popular places to live in Atlanta but also one of the best neighborhoods in the Southern U.S. It is frequently cited as an example of a city that manages to retain the feel of a residential community. In the beautiful, historic neighborhood, tree-lined streets are lined with Craftsman bungalows and American Foursquare homes.
Virginia-Highlands is a vibrant neighborhood just two miles east of Midtown with walkable streets, plenty of green space, tree-lined streets, excellent dining options, and easy access to work opportunities. Most of the residents who live here work at places like UPS, AT&T, and Emory University.
Virginia-Highlands is popular with young families and retirees who want to live close to the city but still have a quiet atmosphere because of its more laid-back atmosphere. The area is known for its cute craftsman bungalows, which many younger people want to buy. But if you don't want to buy a house, there are many condos and townhomes in the area that would be great places to live.
4. Old Fourth Ward
Once an artsy neighborhood, Old Fourth Ward is now an excellent spot for young professionals. Historic Fourth Ward Park, close to Ponce City Market, has many festivals and other events throughout the year. Martin Luther King Jr. was born in the Old Fourth Ward, making it a significant landmark in the civil rights history.
As a result of the Atlanta Beltline, Old Fourth Ward is also one of the city's most bikeable and walkable neighborhoods. The Beltline provides a convenient route for many of the housing options in the area, as well as for commuting to work.
5. Inman Park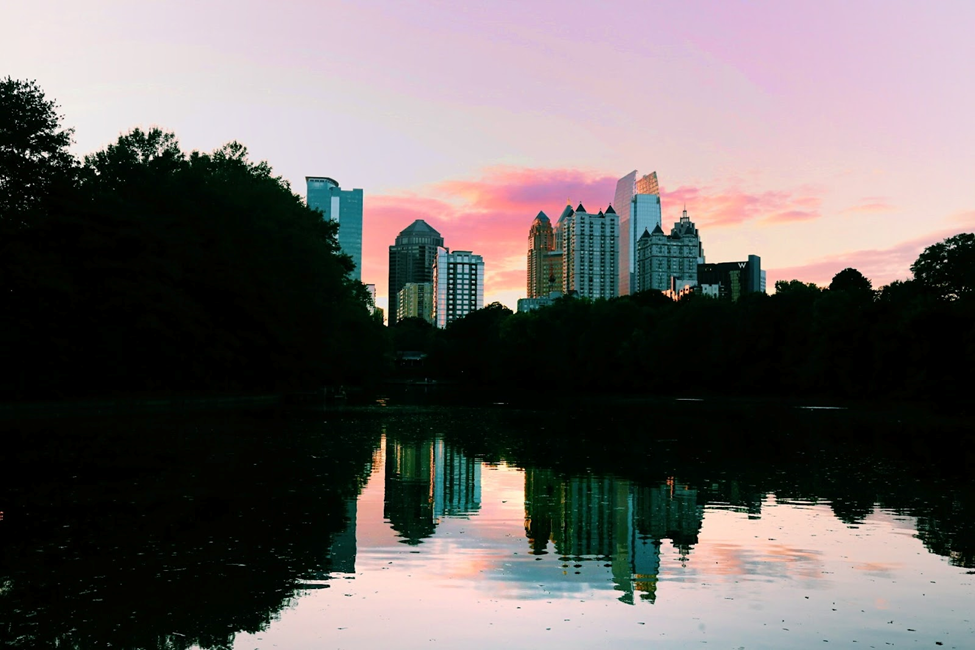 Inman Park is the first Atlanta neighborhood to have electric trolleys. It is a historical and cultural center with a strong sense of community and many annual events, such as the Inman Park Festival & Tour of Homes.
This Atlanta neighborhood features a wide variety of architectural styles, and the street fair is an excellent opportunity to show them off. You can also have a good time in the neighborhood by going shopping, drinking at one of the many cocktail lounges, or eating at one-of-a-kind restaurants in Inman Park, like the ones at the local food hall, Krog Street Market.
The area is one of the most bicycle and pedestrian-friendly in Atlanta, making it easy to get to and from all the fun things to do in A-Town. Because of all the nearby parks and activities, especially Freedom Park, Inman Park is great for single, active people to move to in Atlanta. If you're a young professional who values a beautiful view of nature, this is the place for you.