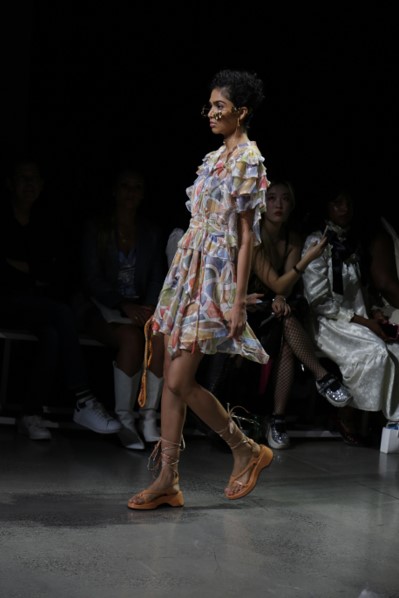 Korean designers have been turning heads at many fashion weeks over the past few years and New York is one of them. Korea is one of the Asian countries leading in setting trends both locally and internationally.
This can be partly attributed to the ever-growing popularity of stylish K-pop celebrities including BTS, Jennie, Blackpink and G-Dragon as well as the rise in the number of homegrown, Korean fashion brands with strong character.
NEW YORK, Sept. 13, 2022 – Korean shoe brand 'ELNORE', debuts a women's ready-to-wear footwear collection with CAHIERS, during Cahiers' show in the New York Fashion Week event, 'Concept KOREA'.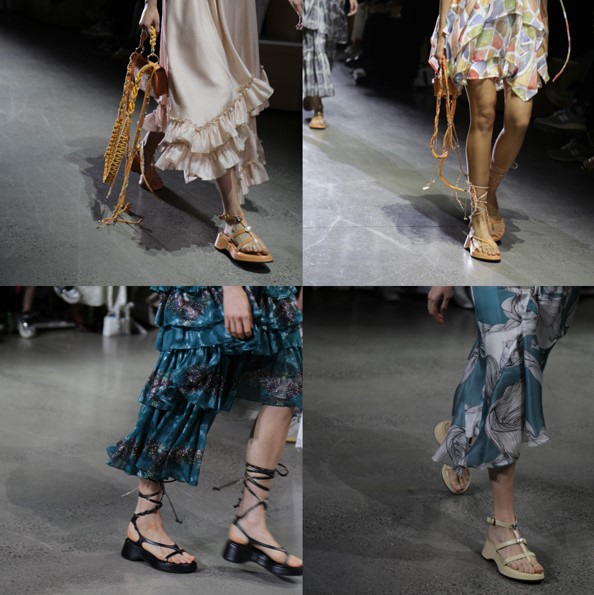 The footwear collection featured unique and detailed sandals that merge the two distinct brands' aesthetics.
"Our partnership with Cahiers marks ELNORE' appearance of the feminine and chic mood and detailed design with our brand philosophy and silhouettes, reimagined through the perspective of CAHIERS," says Mia Kim, Creative Director of ELNORE. "The collection delivers chic glamorous styles for powerful women."
"I am so excited to be collaborating with ELNORE again. ELNORE's iconic mood and color play using accents were a huge source of inspiration, and the resulting footwear collection adds an exciting and dynamic layer to the show," says A-young Kim, CEO of CAHIERS.
This collaborative capsule, which will be available in the Spring 2023 collection, reimagines the classic ELNORE' silhouettes chic styles.
For more information, follow @el_nore_m or www.elnore.world
-ELNORE-
ELNORE is an independent fashion, culture and art creation platform. Founded by Creative Director Mia Kim in 2016, ELNORE combines seductive aesthetics with modernity, femininity, and an unapologetic sexiness in the footwear brand. Anchored in artisanal craftsmanship, and a curiosity about the world, the brand speaks to the power, fearlessness and sensuality of the modern woman. ELNORE is a solid identity fueled by spontaneous change; driving continuous dynamism and creation spirit into fashion culture. Dedicated to women who embrace the world and absorb cultural diversity by recognizing and celebrating all cultures' unique differences. ELNORE's vision is to create a strongly connected openness to different cultures that fuels excitement, interest, energy and enthusiasm through cultural gathering events, artistic pursuits and continuous product development.