Introduction
Looking to explore New York City without all the hassle? Check out, New York Highly Rated Tours ( www.newyorktourshuttle.com). You will see the best of the city without having to worry about getting lost! This family friendly tour will showcase some the greatest attractions that New York City has to offer.
The Best New York City Tour
With Licensed Tour Guides you will utilize the New York city Bus and Subway, like local New Yorkers use every day!
The City Bus & Subway use offers more time at each stop by using city buses, and end the tour with a Subway ride to Times Square.
It's One of the best ways to see NYC and the different neighborhoods and learn about the city's rich history. Combined with short walks you will discover all the hidden gems that make New York City so special.
The Top-Rated New York City Attractions
From iconic landmarks to world-renowned locations, there's something for everyone to enjoy. Plus, don't forget you are led by knowledgeable guides who can share insider tips and insights about each attraction. the Places you visit on the tour are as follows:
St. Patrick's Cathedral (50th and 5th Avenue)
Meet your tour guide outside in front of the Cathedral for tour check in. 50th street and 5th Avenue.
The most extraordinary public space in New York City.
The Main Attractions Tour is popular on TripAdvisor because of this stop!
Statue of Liberty (45 minutes)
Visit one of the very greatest landmarks in all of America and all of the world. A Reserve ticket to the Statue of Liberty & Ellis Island is included.
Discover the central role this station played in the story of American immigration.
9/11 Memorial & Memorial Pools (45 minutes)
This is a breath-taking and emotional stop of the tour.
Ticker-Tape Parade Route (Guided Walk)
Since 1886 When the Statue of Liberty Was Dedicated, New York City has long been known as the Location for its magnificent and Iconic ticker tape parades.
Wall Street (Guided Walk)
Take a Short walk down Wall St, learn how one of the most famous streets in the world got its name. Also view the New York Stock exchange, and the location of Federal Hall, where George Washington was inaugurated as the 1st President of the United States.
Wall Street Bull (Guided Walk)
The oversize sculpture depicts the symbol of aggressive financial optimism and prosperity.
Federal Hall (Guided Walk)
Exhibits include: George Washington's Inauguration Gallery, Freedom of the Press, Journey to Federal Hall, New York: An American Capital.
Trinity Church (Guided Walk)
An opportunity to go-inside Trinity Church.
Tour ends in Times Square on 42nd Street.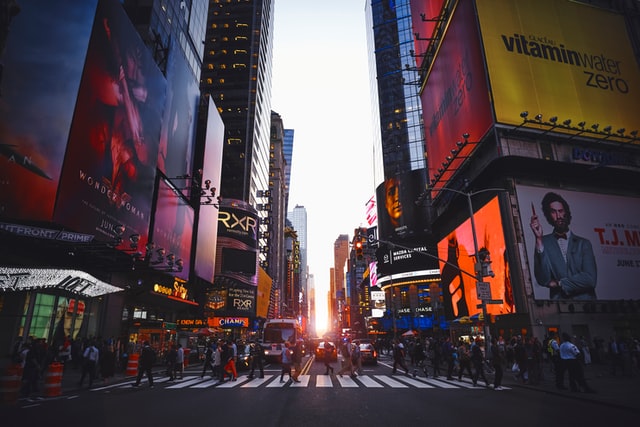 Conclusion
New York is an amazing city with so much to see and do. If you're looking for a great way to see the city, we highly recommend taking this tour. With so many different attractions visited, this sure to be a tour that's perfect for you. So, what are you waiting for? Book a tour today and get ready to explore New York City!
New York Highly Rated Tours ( https://www.newyorktourshuttle.com )