"MAMMA, DO YOU LOVE ME?" – Life through the eyes of a child who sees no grey is a poetry book that consists of 100 + poems, has been tested and proven!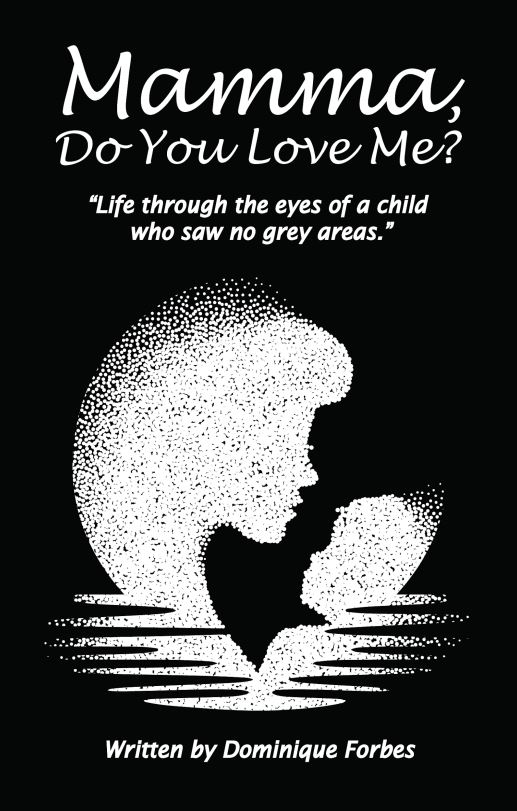 ABOUT THE BOOK
There are 3 characters inside of this book and several themes such as death, reconciliation, life, social abuse, comradery, spiritual abuse yet they all fall under one banner – that is love.
"MAMMA, DO YOU LOVE ME?" is a quick read that has made its way from the city of Nassau, Bahamas to Bangladesh, to Nigeria, to The United States, to The United Kingdom, to Bangladesh and back to Nassau before being approved for you to read.
Mamma, Do You Love Me? is now available on Amazon in ebook and paperback format: https://www.amazon.com/dp/B0943ZZBKP
"MAMMA, DO YOU LOVE ME?" also includes life lessons that the author would have loved to have been taught as a little girl, steps to mend broken relationships, letters to all three of the characters and more.
"When you read this book, don't see me as an excellent writer, don't see me as a master of poetry – see me as a broken vessel who is allowing myself to be used by God in order to release a book that will help many people to overcome common challenges that we all may have been faced with at one point or another with our mothers.
My mission is that this poetry book will bring resolve, encourage open and meaningful conversations between mothers and daughters, mother-in-laws and daughter-in-laws as well as between mothers and sons!" exclaimed Mrs. Forbes.
SNEAK PEEK
Here is a sneak peek at some of the beautiful poems inside the book: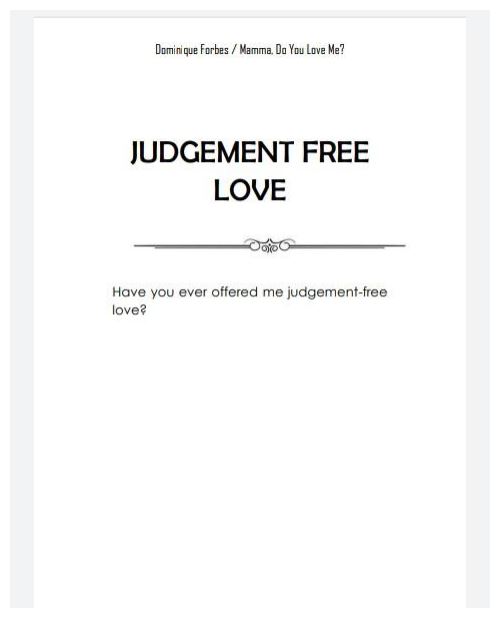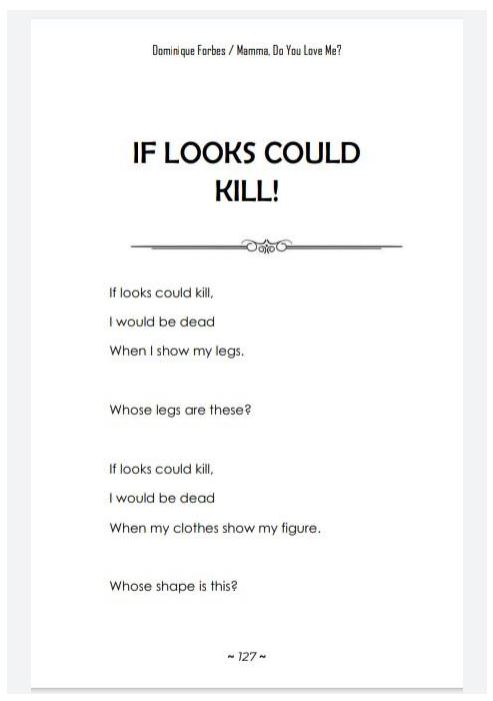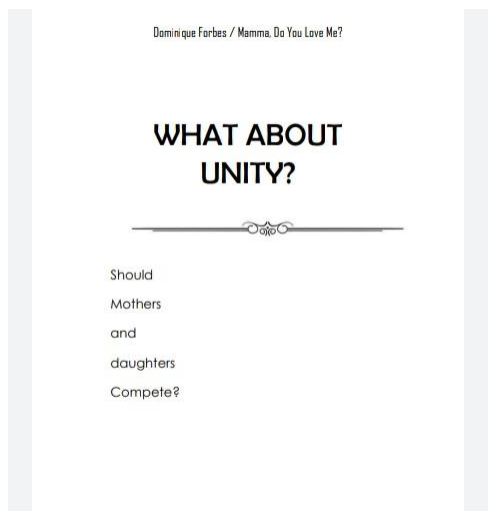 ABOUT THE AUTHOR
"As of earlier this year I've been seen on Fox News, featured on websites in Canada, written about in The Middle East and received daps from a father in Baintown who at the time was in the process of reading my children's book. I am an author, speaker, gospel singer/songwriter, wife, a mother of five and here is how I like to be described: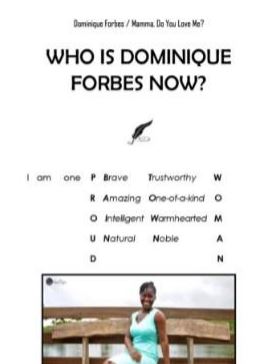 Experience listener feedback that the author, Dominique Forbes, received after the listening party: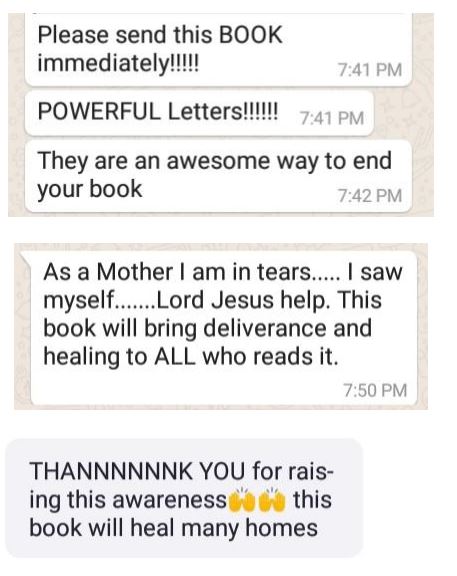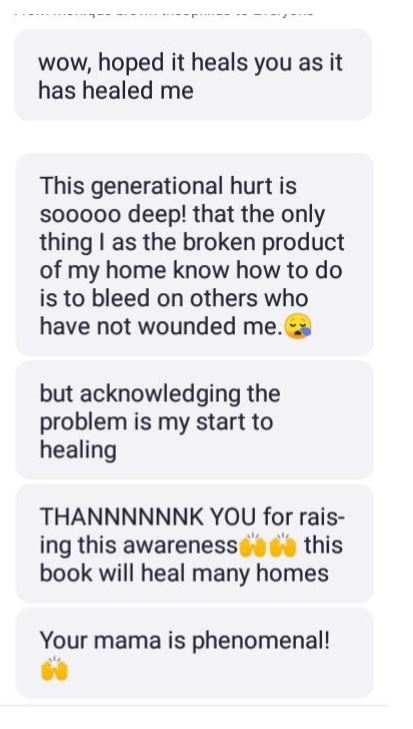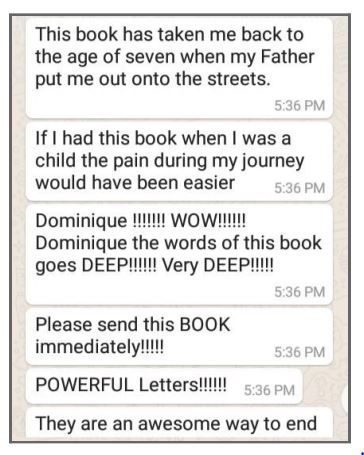 WHAT'S COMING NEXT IS EXCLUSIVE!
As a Mother's Day gift to the world, I will be releasing a well-thought out video of the first poem that appears in my book at 12:00 a.m. on my youtube channel at the following exclusive link: https://youtu.be/EpOhksExlTU
To keep in touch with Dominique Forbes, here are her social media handles:
IG: @dominiqueforbesglobal
Facebook: DominiqueForbes242
Youtube: Dominique Forbes
Blog: DominiqueForbes
Email all of your inquiries to dlforbes2015@gmail.com
TheNewsOwl.com was not involved in the creation of this content. Information contained on this page is provided by an independent third-party content provider. TheNewsOwl.com makes no warranties or representations in connection therewith.