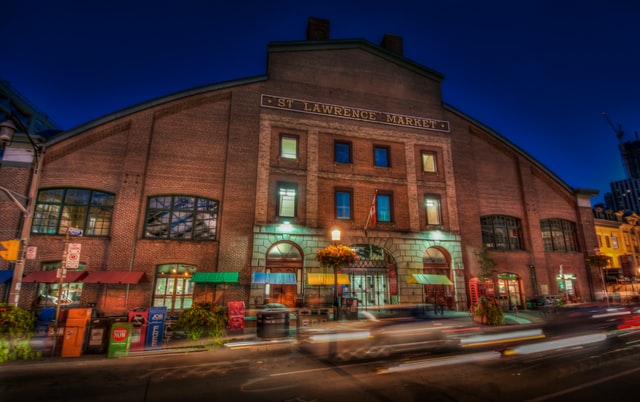 Toronto has been one of the most unique and exciting travel destinations ever that has gained a huge degree of attention and importance. It has every sort of attraction that would cater to every sort of tourist. Let us check out a few great options that you would find quite exciting and unique in Toronto that locals find much exciting. Want to enjoy Toronto like the locals do? The options here should be helpful in your search.
Have a look at the city from the CN Tower
That is one of the most popular destinations in Toronto and has been frequented by the locals and the international tourists alike. That would mean you should be willing to wait in queues there. The glass floor here would make you have a look at it in awe. That can be a great photo opportunity as well for the unique Instagram post. For those looking for the adrenaline pumping action, there is edge walk as well.
A leisurely stroll on the Queen West
The Queen West has been called the coolest neighbourhood ever. The stroll or a leisurely stroll here should ideally make you enjoy the shops and other attractions here to your heart's content. In case you love cafes, great shopping options, unique bars and just people watching. The Queen West staple Java House and the University are a couple of other attractions here.
Go back in time at the Casa Loma
Casa Loma has been one of the most unique and powerful historic location in Toronto. It can be your best choice for strolling year around for everything that is unique to Canada in general and Toronto in particular. There are several seasonal activities that you would perhaps want to enjoy. A haunted house, jazz, and the escape room are juts a few of them that you would find quite impressive.
Why not chill out at the Kensington market?
Chilling out at the Kensington Market should be yet another great option that you would find quite impressive and unique. This is one activity that locals love more than the international tourists. The venue is a great option to have a look at the counter culture community of the city. The laidback vibe and attitude of the region would mesmerise you to the core.
Have a sumptuous food at the St Lawrence Market
The St Lawrence Market in Toronto is regarded as the gourmet's heaven. The kind of food options that you can explore here indeed belong to another world. An option the get the seasons' best fruits and vegetables along with the local meat and cheeses should be what makes it a great choice ever. if you are visiting it on a Sunday, that would be an added bonus.
Well, if you have already created bucket list for the best destinations that you would want to enjoy, make sure that you have opted for a good transport option as well. A service like Limousine in Toronto should help you get access to a more rewarding experience ever. The professional attitude that these transportation options stand for makes them a truly powerful choice ever.