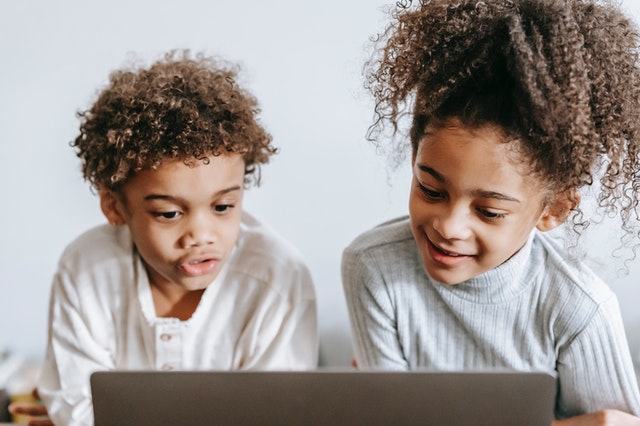 We design an engaging, standards-based curriculum for our kids. We use comprehensive introductions, teaching methods that progressively unleash freedom, and well-designed evaluations to ensure student comprehension. Our specially designed classes teaching coding for kids give them all the opportunities they need to test their creativity and logical thinking.
But we are often asked: How can we teach logical reasoning, problem-solving, and thinking ability? Do we teach such skills sufficiently in the classroom? The capacity to think critically is not something that children are born with. Critical thinking is a set of abilities that allow us to assess information, examine problems, and develop creative solutions. We must teach these vital abilities as educators. Our kids think every day in our classrooms, but they are frequently unaware of it. It's time to be cautious in our classroom teaching and educate our kids when, how, or why they should exercise critical thinking abilities.
We can empower young children by teaching them the value of critical thinking and equipping them with the most essential tool they will ever have – the capacity to think critically, creatively, and rationally.
What Is the Importance of Logical Thinking?
This article will concentrate on logical thinking abilities to help our kids succeed in and out of the classroom. We encourage pupils to develop logical thinking for math skills and real-life situations. Logical reasoning is sequential. To think logically is to think in stages. Math is a logical process. Early schooling teaches children to reason. When we teach our children patterns, we are laying the framework for logical thinking. "What comes next?" is a good question for young children to ask themselves. By teaching logical thinking skills in our classrooms, we prepare our children for success in life. It's our goal to develop youngsters who can think rationally and logically about problems. As teachers, we may assist build the basis for these life-long talents.
How Can I Impart Logical Thinking in My Students?
To be successful in school, kids must like practicing it. We want kids to appreciate the value of thinking and to practice it. Just as we need to practice our arithmetic facts to become good at them, we need to practice thinking. What better method than via classroom GAMES! There are many excellent critical and reflective thinking games for children. I will be writing more blog articles on critical thinking in the classroom over the coming several months. Today we'll look at various strategic games for our young ones.
This post contains six easy-to-implement suggestions and activities to improve your and your kids' logical thinking abilities. Logic, like virtually any other ability, can be improved and developed through practice. Here are some great ideas to get you started!
1. Logical Exercises
Games are without a doubt the greatest method to educate kids. Geek.edu knows the need for better exercises and has it all!
With these activities, you can assist your kids in developing logical reasoning, planning, spatial awareness, logical thinking, mathematical thinking, and more!
Improve your reasoning, focus, and comparing abilities.
2. Socializing
Socializing or making new friends broadens your horizons. In this approach, you may develop logical thinking abilities and approach problems and ideas from many perspectives.
Encourage your kids to meet new people at school, neighborhood, or park. It would not only assist students in developing logical thinking abilities but also good social skills.
3. Hobbies
Although our left hemisphere is accountable for logical reasoning, our right hemisphere helps encourage logical thinking. Encourage your kids to draw, paint, write and perform music.
So, how can they aid logical reasoning?
Learning a new instrument, for example, takes intense focus. During this process, your kids will acquire greater flexibility and ease in problem-solving.
These activities demand imagination, which organically builds problem-solving skills that may assist your kids in school.
Don't forget to read our post on the right and left brains and how to study for your kids based on their brain dominance!
4. Questioning Sessions
Asking questions about things you take for granted is a great approach to improve your logical thinking abilities. Asking such questions regularly broadens your perspective and enables you to address problems rationally and creatively.
This exercise will also help your kids develop a feeling of accountability for their activities.
5. Read Mysteries and Stories
This is a win-win scenario. The simple mysteries may improve your kids' reading abilities and logical thinking skills. Your kids will love reading mystery tales and books and trying to solve the puzzles inside.
6. Learning New Skills
Like the third point above, there's no such thing as too much learning. Learning a new talent may help you improve your reasoning abilities. The more you study, the more rational and strategic you will become.
Encourage your kids to learn! Depending on their age, it may be a new language, sport, or even gaming.
Practicing every day will not only help build a deliberate, logical attitude to issues and circumstances, but it will also teach your kids a new talent!
Toronto coding for kids at Geek.edu is designed to help youngsters learn logic and reasoning. They are proving that playing games aren't only a waste of time. They are important in your child's mental growth since they are created by academics, game designers, and scientists.
Geek.edu's comprehensive reports allow you to monitor your child's performance progress.
About geek.edu
We are passionate about teaching the future generation of innovators at geekedu.org. Geekedu was founded in 2015 by a team of like-minded geeks who were software engineers at Google and Amazon. They felt the need to share their love of math and science with kids to inspire them to learn. The "Geek philosophy" says that learning to code should be readily accessible to all children and adolescents.
Geekedu was founded on the belief that every kid should have access to Computer Science and Mathematics, regardless of family income or educational background. Students acquire critical thinking and problem-solving skills in interesting and engaging courses. Our skilled instructors pair each child with the most suitable instructor to maximize their learning experience.
Our award-winning program teaches JavaScript, Python, Java, and C++ in a fun and engaging way. This program is based on Dr. Michael Genesereth's research of the Stanford CTSA K-12 Computer Science Standards.
TheNewsOwl.com was not involved in the creation of this content. Information contained on this page is provided by an independent third-party content provider. TheNewsOwl.com makes no warranties or representations in connection therewith.